Chandigarh to Shimla Taxi
Chandigarh to Shimla Taxi is leading taxi service and offer best taxi packages . We have setup Low rates for Chandigarh to Shimla for Cabs. We have experinced drivers for Shimla tours. Shimla is a best tourist destination to visit. We offer Tempo Traveller, Innova, Tavera, Xylo, Etios, Dzire on hire for Shimla at low cost. We also offer Shimla Manali Chandigarh to Leh Car hire. Best Chandigarh to Shimla Taxi service. 
Shimla is the capital of the northern Indian state of Himachal Pradesh, in the Himalayan foothills. Once the summer capital of British India, it remains the terminus of the narrow-gauge Kalka-Shimla Railway, completed in 1903. It's also known for the handicraft shops that line The Mall, a pedestrian avenue, as well as the Lakkar Bazaar, a market specializing in wooden toys and crafts.
Chandigarh, the capital of the northern Indian states of Punjab and Haryana, was designed by the Swiss-French modernist architect, Le Corbusier. His buildings include the Capitol Complex with its High Court, Secretariat and Legislative Assembly, as well as the giant Open Hand Monument. The nearby Rock Garden is a park featuring sculptures made of stones, recycled ceramics and industrial relics. Also see Kalka to Shimla Taxi Fares.
Average time for Chandigarh to Shimla:
Swift Dzire/Toyota Etios        : 4:00 to 4:30 hours

Innova                                       : 4:30 to 5:30 hours

Tempo Traveller                     : 5:30 to 7 hours

 
Chandigarh to Shimla Taxi Fares for 2 Nights/ 3 Days Tour
| Cab Name | 2 Nights 3 Days Fare | Maximum 350km if extra |
| --- | --- | --- |
| | | |
| | | |
| | | |
| 10 seater Tempo Traveller | | |
| | | |
| 17 seater Tempo Traveller | | |
Chandigarh to Shimla Cab Fares for 3 Nights/ 4 Days Tour
| Cab Name | 3 Nights 4 Days Fare | Maximum 400 km if extra |
| --- | --- | --- |
| | | |
| | | |
| | | |
| 10 seater Tempo Traveller | | |
| | | |
| 17 seater Tempo Traveller | | |
Chandigarh to Shimla Taxi Rates for 4 Nights/ 5 Days Tour
| Cab Name | 4 Nights 5 Days Fare | Maximum 450 km if extra |
| --- | --- | --- |
| | | |
| | | |
| | | |
| 10 seater Tempo Traveller | | |
| | | |
| 17 seater Tempo Traveller | | |
Chandigarh to Shimla Taxi Rates for 5 Nights/ 6 Days Tour
| Cab Name | 5 Nights 6 Days Fare | Maximum 500 km if extra |
| --- | --- | --- |
| | | |
| | | |
| | | |
| 10 seater Tempo Traveller | | |
| | | |
| 17 seater Tempo Traveller | | |
Taxi Available from Chandigarh to Shimla
Toyota Etios
Seating Capacity : 4 Passengers plus Driver
Toyota Innova
Seating Capacity : 6 Passengers plus Driver
Swift Dzire
Seating Capacity : 4 Passengers plus Driver
Force 9 seater Tempo Traveller
Seating Capacity : 9 Passengers plus Driver
Force 13 seater Tempo Traveller
Seating Capacity : 13 Passengers plus Driver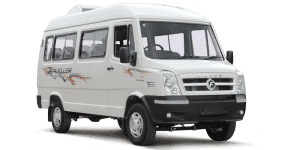 Force 17 seater Tempo Traveller
Seating Capacity : 17 Passengers plus Driver